Live Heartfulness Meditation
Thursday, July 29, 2021, 4:15 – 5pm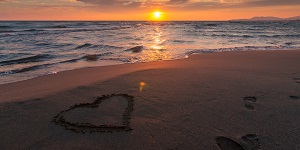 Event Type:
Health and Wellness
Presented by:
Staff and Faculty Health and Well-Being Program
Heartfulness meditation is the development of inner resources such as kindness, compassion, joy and gratitude that promote resilience and well-being. Sessions begin with a brief introduction followed by a guided meditation, led by Neesha Patel of Staff and Faculty Health and Well-being. No prior experience with mindfulness is necessary – all are welcome. 

From June 17-Aug. 12, join us for Heartfulness Meditation from 4:15-5 p.m. One-time registration covers all Thursday sessions. After registering, you will receive a confirmation email on how to join the Zoom sessions, by phone or computer.

Visit the Staff and Faculty Health and Well-being website for additional offerings, including Mindfulness Meditation on Mondays and Mindful Pause on Wednesdays.