opens in new window
In Person at Aggie Square Launch
Thursday, March 28, 2024, 6 – 7:30pm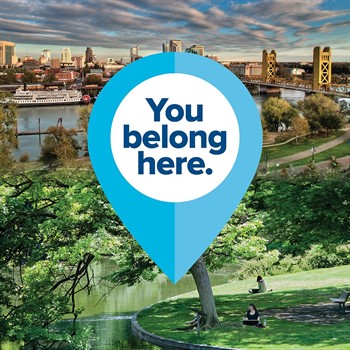 Location of Event:
Sacramento - Off Campus
Contact Phone #:
9166294162
Event Type:
Forums, Discussions and Information Sessions
Presented by:
Leadership Recruitment and Diversity Services
In Person at Aggie Square Launch Event Series 
 
Discover the World of Temporary Employment Services!  
 
Have you ever dreamed of exploring the myriad of opportunities awaiting you at UC Davis and UC Davis Health? Let's make that a reality! 
 
Event Highlights: 
 
Dive deep into the benefits and possibilities of Temporary Employment Services (TES) at UC Davis. 
Network with TES Recruiters and gain insights on navigating diverse roles. 
Uncover pathways to myriad job opportunities within UC Davis and UC Davis Health. 
Enjoy free parking and light refreshments, making your evening both informative and relaxed! 
 
When? 
Starting October 26th, then every 4th Thursday of the month 
 
Time? 
6 pm PST 
 
Where? 
Aggie Square Launch Space 
2270 Stockton Boulevard, 
Sacramento 95817 
 
Parking: 
FREE at Aggie Square Launch Space location for registered attendees
 
RSVP Today! 
Secure your spot for a deep dive into a world of career opportunities. 
For RSVP and more details, click here or contact Dreya Yin at adeshazier@ucdavis.edu. 
 
Note: While the Aggie Square Launch Space is our venue partner, the roles and opportunities discussed will be exclusively from UC Davis and UC Davis Health. 
 
Join us and elevate your career journey with UC Davis! 
 
Please share with friends, family, and anyone who might benefit from this opportunity.