opens in new window
Mindfulness Meditation: Monthly Practice Check-In
Monday, September 25, 2023, 5 – 5:30pm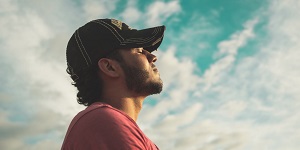 Event Type:
Health and Wellness
Presented by:
Staff and Faculty Health and Well-Being Program
Mindfulness meditation is the cultivation of our ability to pay attention, on purpose with openness, curiosity and a willingness to be with experience as it is – it has been found to promote resilience and well-being. This session is for those of us who practice mindfulness meditation and will include opportunities to check-in about your practice and some practice guidance from a teacher. Sessions led by Dr. Neesha Patel, PhD.

Dates: Monday, September 25
Time: 5:00 - 5:30 p.m.

Join us for this special mindfulness meditation session via Zoom. One-time registration covers allows access to all sessions.