opens in new window
Relax and Release Series: Progressive Muscle Relaxation
Monday, September 25, 2023, 12:10 – 12:40pm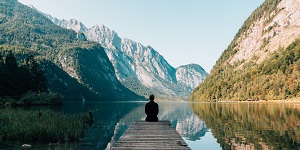 Event Type:
Health and Wellness
Presented by:
Neesha Patel
Sponsored by:
Staff and Faculty Health and Well-Being
"Almost everything will work again if you unplug it for a few minutes…Including you." –Anne Lamott
Taking time to relax is vital to our health, wellbeing and optimal functioning. Learn how to activate your body's natural relaxation response with this special session focused on progressive muscle relaxation. Presented by Neesha Patel, PhD, of Staff and Faculty Health and Well-being.
Date: Monday, September 25
Time: 12:10-12:40 pm
Register for the session via Zoom. After registering, you will receive a confirmation email containing information on how to join the Zoom session.