opens in new window
Climate change in the coastal zone: social and ecological interactions at the land-ocean interface
Wednesday, October 4, 2023, 11am – 12pm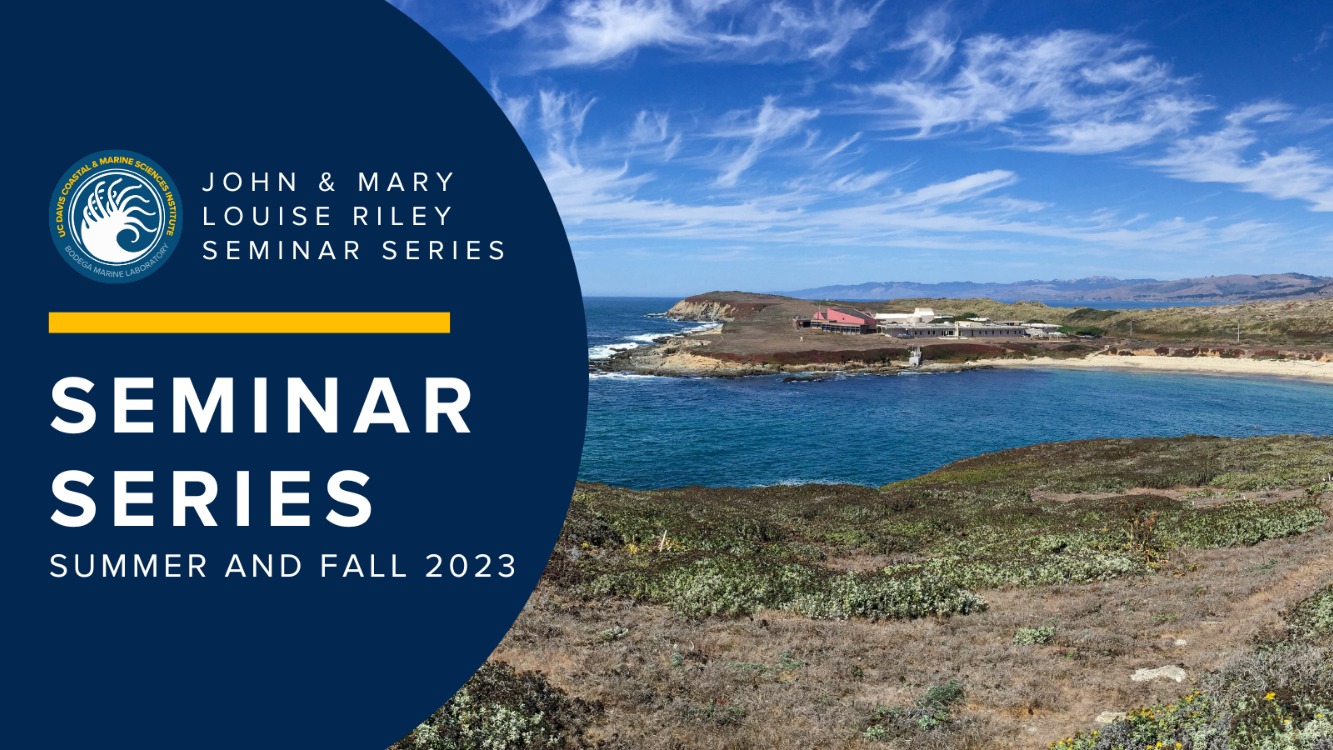 Event Type:
Lectures and Seminars
Presented by:
Bodega Marine Laboratory
Sponsored by:
John and Mary Louise Riley
Join us for the John & Mary Louise Riley Seminar Series, featuring speakers from within the marine sciences community and beyond.
Please register to join us on Zoom.
Oct 4 - "Climate change in the coastal zone: social and ecological interactions at the land-ocean interface"
Speaker: Rachel Carlson - Postdoctoral Scholar, Bodega Marine Laboratory
Oct 11 - "Within and trans-generational responses of sea urchins to climate change"
Speaker: Sam Karelitz - Postdoctoral Scholar, Florida State University
Watch for more dates, speakers, and talk titles to be announced in this series soon!