opens in new window
Davis Day of Reflection
Thursday, June 1, 2023, 8am – 5pm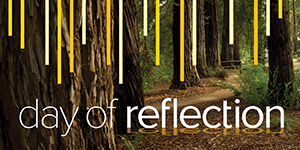 Location:
Multiple Locations Throughout Campus and the City of Davis
Event Type:
Ceremonies, Free Events, Outdoor Events, Special Events
Presented by:
UC Davis and the City of Davis
Everyone in Davis is invited to reflect, remember and reconnect along the Davis Reflection Route. Start and stop where it's convenient to you. On the way participants will have a chance to join in public art and offer their own messages of grief, connection and hope.
From 11 a.m. - 2 p.m., Aggie Mental Health Ambassadors, representatives of the Health 34 initiative, Yolo County Mental Health employees, City of Davis staff members and UC Davis Wellness Ambassadors will be stationed at points throughout the route to offer support and provide resources.