opens in new window
Dance Theatre of Harlem
Wednesday, April 17, 2024, 7:30 – 9:30pm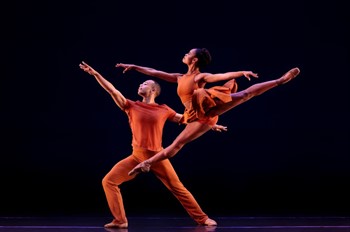 Location of Event:
UC Davis Campus
Event Type:
Arts and Entertainment
Presented by:
Mondavi Center for the Performing Arts
Now in its sixth decade, Dance Theatre of Harlem has grown into a multi-cultural dance institution with an extraordinary legacy of providing opportunities for creative expression and artistic excellence that continues to set standards in the performing arts. Dance Theatre of Harlem has achieved unprecedented success, bringing innovative and bold new forms of artistic expression to audiences around the world. The 18-member, multi-ethnic company performs a forward-thinking repertoire that includes treasured classics, neoclassical works by George Balanchine and new artistic director Robert Garland, as well as innovative contemporary works that use the language of ballet to celebrate Arthur Mitchell's belief that ballet belongs to everyone.