opens in new window
Academy of St Martin in the Fields with Joshua Bell
Saturday, April 6, 2024, 7:30 – 9:30pm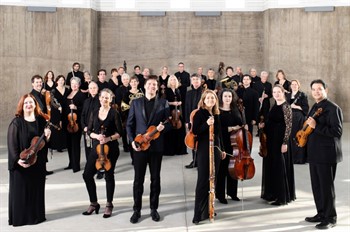 Location of Event:
UC Davis Campus
Event Type:
Arts and Entertainment
Presented by:
Mondavi Center for the Performing Arts
Felix Mendelssohn       Violin Concerto in E Minor, Op. 64
Johannes Brahms        Symphony No. 2 in D Major, Op. 73
 
The Academy of St Martin in the Fields is one of the world's finest chamber orchestras, renowned for fresh, brilliant interpretations of the world's greatest orchestral music. Formed by Sir Neville Marriner in 1958 the orchestra, now led by Joshua Bell, has gained an enviable international reputation for its distinctive, polished and refined sound. This program features one of Schumann's final compositions (written around the time Schumann met a young Johannes Brahms) and Brahms' uplifting second symphony.