opens in new window
Grupo Corpo: Gil Refazendo and Gira
Wednesday, March 13, 2024, 7:30 – 9:30pm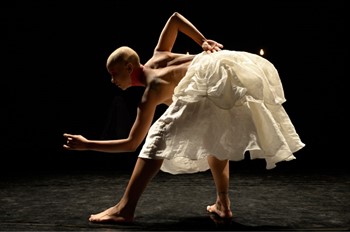 Location of Event:
UC Davis Campus
Event Type:
Arts and Entertainment
Presented by:
Mondavi Center for the Performing Arts
A Grupo Corpo performance is a microcosm of Brazil itself: exuberant and rhythmic, proudly multicultural and infused with an indomitable, infectious spirit. The wholly original style of founders Paulo and Rodrigo Pederneiras joins modern movement with the complexity of Afro- Brazilian dance, captivating audiences with stunning physicality, dynamic staging and the wonders of Brazilian rhythms. The large, spirited ensemble presents two recent pieces in this return Mondavi Center appearance. 
Gil Refazendo (2022) features the music of iconic Brazilian musician Gilberto Gil. With dancers dressed in raw linen, the dance takes place in front of massive projection screen featuring minutely shifting background images of sunflowers slowly coming back to life.  
Gira (2017) delves into the universe of Afro-Brazilian religions accompanied by the music of Metá Metá. Far from being a mimetic representation of these syncretic rituals, choreographer Rodrigo Pederneiras re(constructs) the powerful gestures and movements of Candomblé and Umbanda rituals.  
Please note: this performance contains partial nudity.