opens in new window
CANCELLED - Germán López's ALMA
Thursday, March 7, 7:30pm – Saturday, March 9, 2024, 9:30pm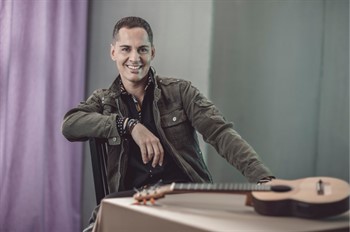 Location of Event:
UC Davis Campus
Event Type:
Arts and Entertainment
Presented by:
Mondavi Center for the Performing Arts
Germán López is one of the most internationally distinguished timple virtuosos. Since his professional beginnings, López has been exploring the sonorous possibilities of this diminutive 5-string instrument, with roots in the Canary Islands. López's 2022 album ALMA is a monumental project recorded across continents, featuring guests such as Richard Bona, Seckou Keita, Lila Downs and more. Now López reimagines ALMA as a performance project made up of musical collaborators performing this boldly original music, and connecting live audiences with flavorful melodies, rhythms, and Canary Island soul.