opens in new window
A.I.M by Kyle Abraham An Untitled Love
Saturday, February 24, 2024, 7:30 – 9:30pm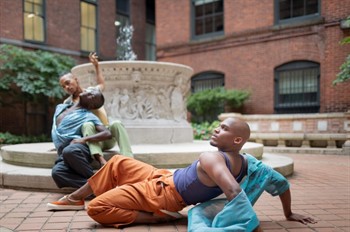 Location of Event:
UC Davis Campus
Event Type:
Arts and Entertainment
Presented by:
Mondavi Center for the Performing Arts
Considered "one of the most consistently excellent troupes working today" (The New York Times), A.I.M is a contemporary dance company led by acclaimed choreographer Kyle Abraham. Described by Abraham as a "post-modern gumbo" of movement exploration, the company is grounded and galvanized by Black culture and history. An Untitled Love draws from the catalogue of Grammy Award-winning R&B legend D'Angelo and pays homage to the complexities of self-love and Black love, while serving as a thumping mixtape celebrating our culture, family and community.