opens in new window
Dino-Light: Lightwire Theater
Sunday, January 28, 2024, 2 – 4pm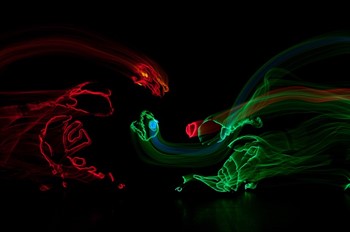 Location of Event:
UC Davis Campus
Event Type:
Arts and Entertainment
Presented by:
Mondavi Center of the Performing Arts
An original story that captivates audiences young and old, Dino-Light features a scientist that brings a friendly dinosaur to life. When the dinosaur wanders away from home, he discovers a wonderful world of creatures that light up the darkness and help him find the true meaning of love. This glow-in-the-dark adventure (a recipient of the Jim Henson Foundation Grant) is visually stunning, and praised for its blend of puppetry, technology and dance.