opens in new window
Lila Downs
Tuesday, October 24, 2023, 7:30 – 9:30pm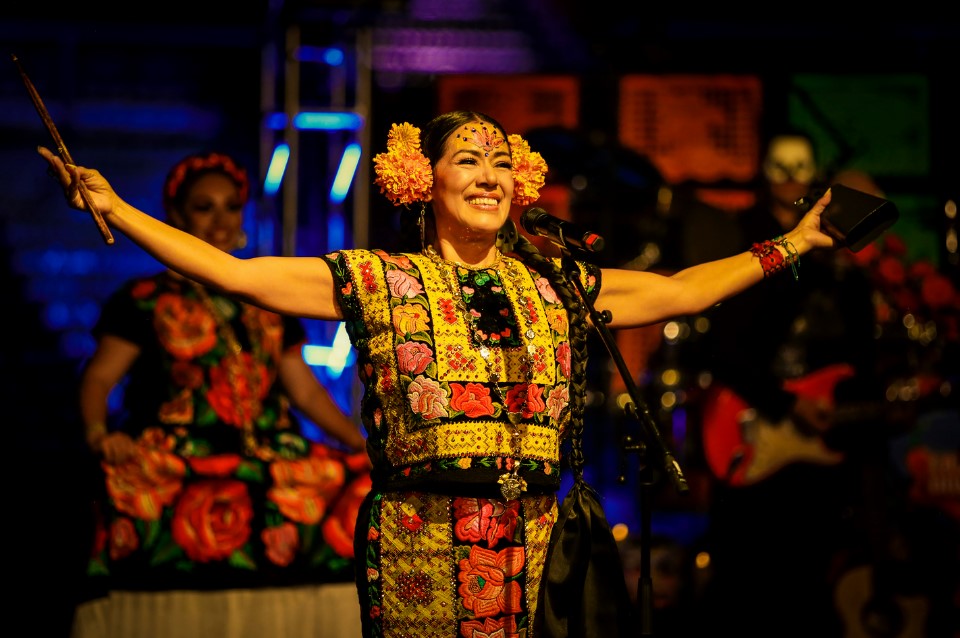 Location of Event:
UC Davis Campus
Event Type:
Arts and Entertainment
Presented by:
Mondavi Center for the performing arts
Honor the traditions of Día de Muertos with Lila Downs, one of the most influential and representative artists of Mexican music in Latin America. Known for the importance she gives to issues such as social justice within her music, Downs has lent her voice to various activism issues, mainly regarding issues related to the indigenous population in Latin America; giving a voice to migrants and indigenous people. A singular and powerful voice, both as a singer and an activist, Downs bridges traditions from across the Americas, with influences ranging from folk and ranchera musics from a Mexico and South America, to North American folk, jazz, blues and hip hop.