opens in new window
Art Spark at the Parker Art Studio
Saturday, July 15, 2023, 12 – 4pm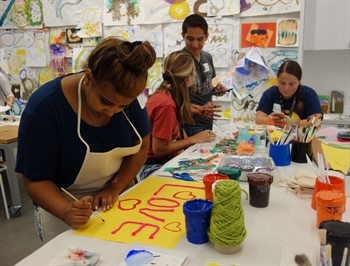 Room:
Carol and Gerry Parker Art Studio
Location of Event:
UC Davis Campus
Contact Phone #:
5303049517
Event Type:
Arts and Entertainment
Presented by:
Jan Shrem and Maria Manetti Shrem Museum of Art
Feed your creative spirit at Art Spark on weekend afternoons at the museum with activities inspired by the art on view. Explore a different theme each month. In May, you can map your own internal landscape using a variety of watercolor techniques. In June, create a textured painting and enjoy a sensory art-making experience.