opens in new window
Conflict Competence for Staff (for Staff and Faculty)
Thursday, February 15, 2024, 9am – 12pm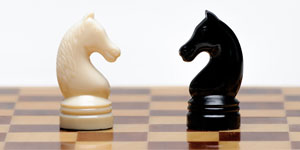 Contact Phone #:
530-752-1766
Event Type:
Workshops and Training
Presented by:
Ombuds Office
Sponsored by:
Learning and Development
Conflict has the power to damage our relationships, lower productivity and increase stress. While conflict is inevitable, with proven conflict management techniques you can minimize its negative impact, keep relationships on track and lower your stress. This highly interactive course provides tools to help you effectively prevent and resolve conflicts at work. You will learn strategies to successfully communicate your needs, lower others' defenses, and navigate emotionally charged situations. Note: This course has significant overlap with Conflict Competence for Managers and Supervisors but focuses on interpersonal conflict dynamics with colleagues and supervisors.  
Register on the UC Learning System website: Click on "Find a Course" and search for this course title.