opens in new window
Alumni 101 - Networking
Friday, April 7, 2023, 1 – 2pm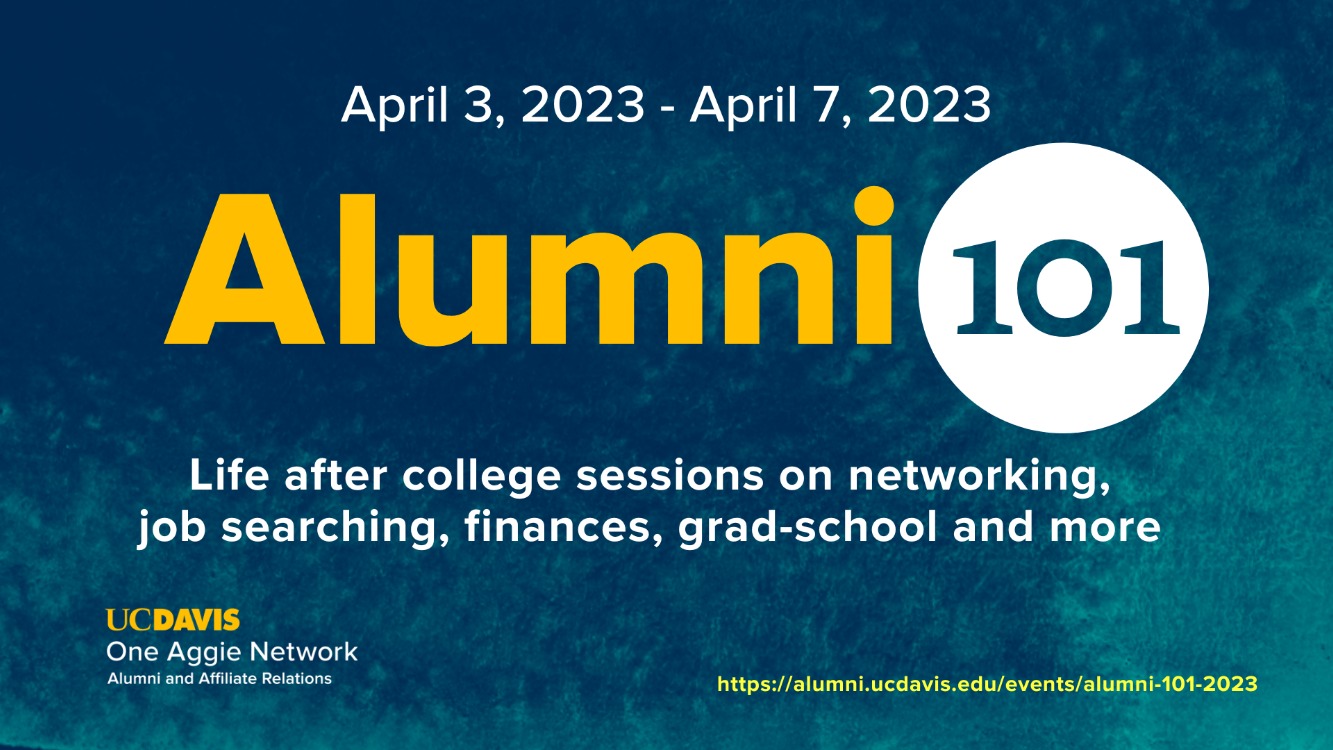 Location of Event:
UC Davis Campus
Event Type:
Forums, Discussions and Information Sessions, Free Events, Lectures and Seminars, Special Events, Workshops and Training
Presented by:
The Internship and Career Center & Alumni and Affiliate Relations
Networking is an important approach in the job and internship search. In this workshop, learn what the definition of networking is (hint: it's about relationship building), where to tap into your network, and how to conduct informational interviews with professionals. This workshop will also explain what the hidden job market is and how building your network through strategic communication can open the door to many opportunities.
Date: Friday, April 7, 2023
Time: 1:00 PM (Pacific Time)
Location: Room 114, South Hall, 1 Shields Ave, Davis, California 95616, United States (map)
This event is presented as part of Alumni 101, a series of helpful discussions on life after college for graduating students or recent alumni. All who attend events in the series will be able to enter to win a $100 UC Davis bookstore gift card. Just fill out the entry form on our website after each session to enter.