opens in new window
Alumni 101 - Interview Basics
Tuesday, April 4, 2023, 12:10 – 1pm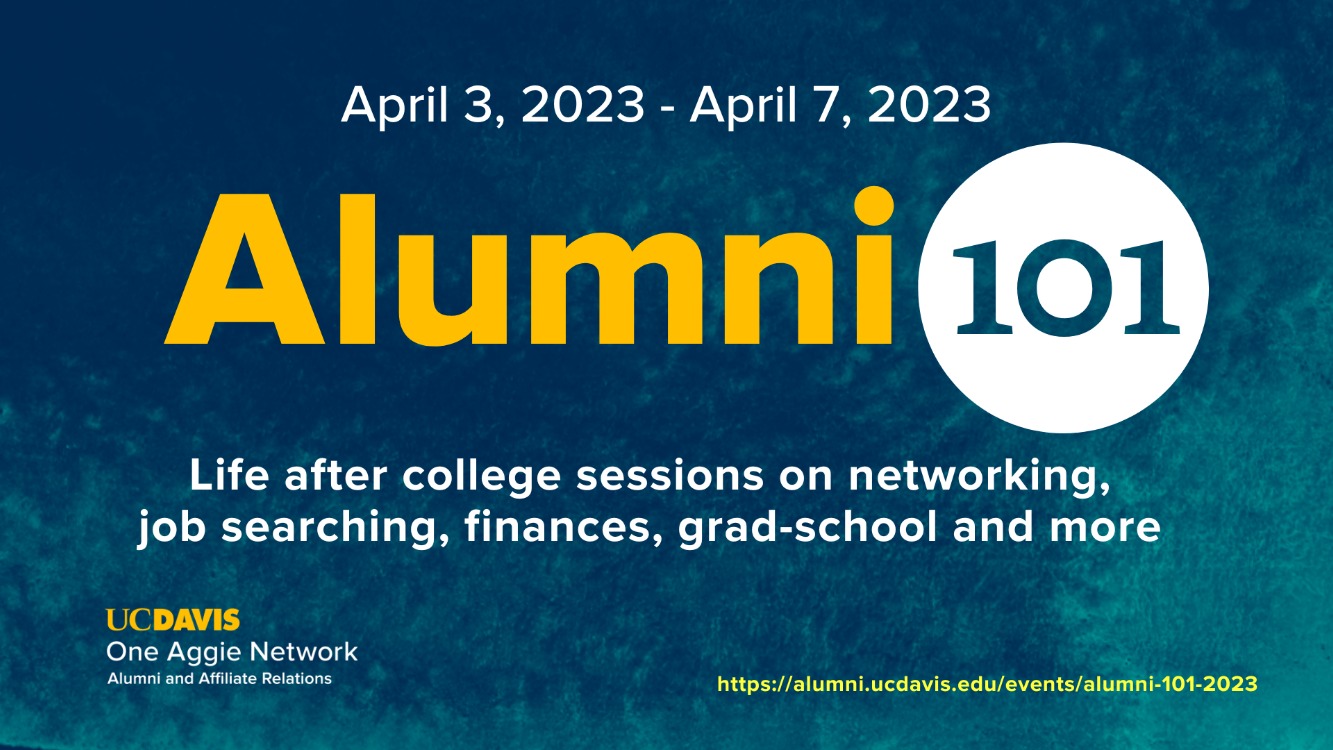 Room:
Zoom link will be provided upon registration
Location of Event:
UC Davis Campus
Event Type:
Forums, Discussions and Information Sessions, Free Events, Lectures and Seminars, Special Events, Workshops and Training
Presented by:
The Internship and Career Center & Alumni and Affiliate Relations
Learn about different types of interviews and strategies to respond to questions and best demonstrate your knowledge and qualifications for the position you want.
Date: Tuesday, April 4, 2023
Time: 12:10-1:00 PM (Pacific Time)
Location: Virtual via Zoom 
This event is presented as part of Alumni 101, a series of helpful discussions on life after college for graduating students or recent alumni. All who attend events in the series will be able to enter to win a $100 UC Davis bookstore gift card. Just fill out the entry form on our website after each session to enter.