opens in new window
Storer Lectureship (public lecture) by Doris Tsao: The Macaque Face Patch System: A Turtle's Underbelly for the Brain
Monday, April 24, 2023, 4:10 – 5pm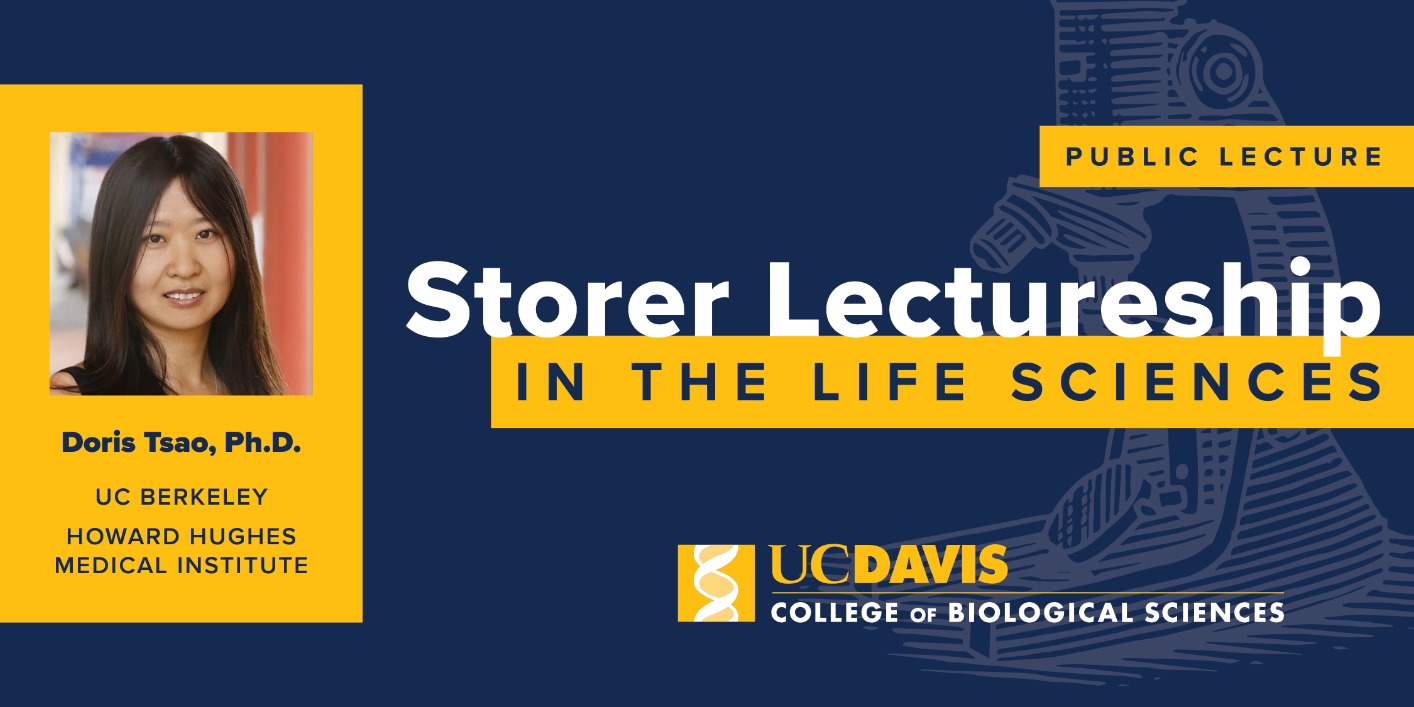 Location of Event:
UC Davis Campus
Event Type:
Free Events, Lectures and Seminars
Presented by:
College of Biological Sciences
Sponsored by:
Storer Endowment in Life Sciences and College of Biological Sciences
Speaker: Doris Tsao, Professor of Molecular and Cellular Biology, Helen Wills Neuroscience Institute at UC Berkeley; Howard Hughes Medical Institute Investigator
Doris Tsao is a Professor of Biology at the University of California Berkeley and Investigator of the Howard Hughes Medical Institute. She studied biology and mathematics at Caltech as an undergraduate and received her Ph.D. in neuroscience from Harvard in 2002. The central problem her lab seeks to understand is how visual objects and scenes are represented in the brain. She has received multiple honors including the Sofia Kovalevskaya Award and a MacArthur Fellowship. She is a member of the National Academy of Science.

Location - Hybrid Format:
In person: Activities and Recreation Center - Ballroom
Virtual: Zoom information will be provided to registrants
Agenda:
4:00pm - doors open
4:10pm - introductory remarks
4:15pm - "The Macaque Face Patch System: A Turtle's Underbelly for the Brain"
About the Series:
The Tracy and Ruth Storer Lectureship in the Life Sciences is the most prestigious of the endowed seminars at UC Davis. Established in 1960, the Storer Endowment makes it is possible to invite distinguished biological scientists to campus to present two lectures and meet with faculty members and graduate students in their field of interest. The series is presented by the UC Davis College of Biological Sciences.

>>>Register Here<<<