Ecology Film Festival
Wednesday, February 1, 2023, 5:30 – 7pm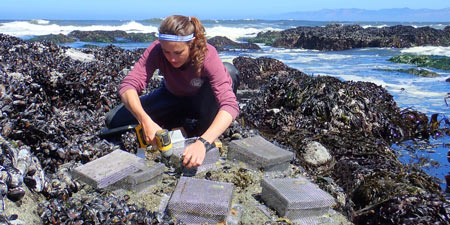 Location of Event:
Davis - Off Campus
Presented by:
Scientific Filmmaking (ECL 290/PBG 298)
The Ecology Film Festival will present 12 four-minute films produced by UC Davis graduate students as part of a science communication course taught by Professor Eric Sanford, professional filmmaker Grant Thompson and graduate student Emily Longman. This course was made possible with funding from the Bilinski-Bodega Marine Laboratory Fellowship. The films will take you into the field with the student producers, giving you a glimpse into the range of UC Davis ecological research. The films are intended for a general audience. Watch the trailer here.
Free and open to the public. Doors open at 5 p.m., program starts at 5:30 p.m. Seating is first-come, first-serve. Masks are welcome during this season of increasing COVID-19 and flu.
Read more about the Ecology Film Festival and the Scientific Filmmaking class in this blog post: "Science Storytelling Through a Camera Lens."