Healthy UC Davis Call for Proposals 2023
Thursday, January 26, 2023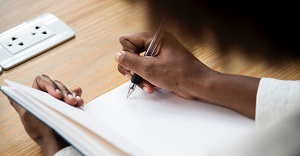 Event Type:
Health and Wellness
Presented by:
Healthy UC Davis and Student Affairs
Want to help make UC Davis the healthiest community in the nation? Healthy UC Davis invites you to learn more about our bi-annual call for project proposals!
We are interested in projects that support the health and well-being of the UC Davis community that make strides toward our strategic goals. We ask that projects apply goals, objectives and recommended action items outlined in the UC Davis Diversity, Equity, and Inclusion Strategic Vision.
Two opportunities are available: (1) Healthy UC Davis project grants and (2) Student Equity in Mental Health Programming grants (Coming Soon!).
Visit our Funding Opportunities webpage to learn more about the two different opportunities, the funding available, application details and deadlines. The deadline to apply for a Healthy UC Davis project grant is Friday, Feb. 17, 2023, at 5 p.m. The Student Equity in Mental Health Programming opportunity is coming soon.
Contact healthy@ucdavis.edu with your questions. Additionally, an informational session is scheduled for Thursday, Jan. 26, from 2:10-3 p.m. Register for the session via Zoom.