opens in new window
"Mike Henderson: Before the Fire, 1965-1985"
Friday, February 17, 2023, 11am – 6pm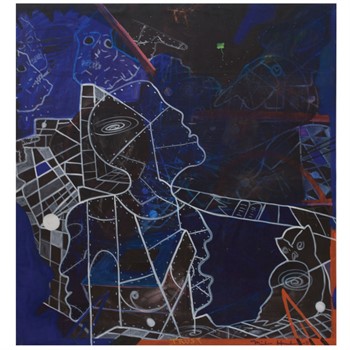 Location of Event:
UC Davis Campus
Contact Phone #:
530-304-9517
Event Type:
Arts and Entertainment, Free Events
Presented by:
Jan Shrem and Maria Manetti Shrem Museum of Art
UC Davis Professor Emeritus Mike Henderson's first solo U.S. museum exhibition in 20 years brings to light the pioneering artist's rarely seen contributions to the history of contemporary painting and filmmaking, radical Black politics, and to the story of California art. The exhibition integrates paintings and films by Henderson that offer new ideas about Black life in the visual languages of protest, Afro-futurism and surrealism. These works depict scenes of anti-Black violence as well as utopian visions and questions of self-making.