Inaugural Martin L. Privalsky Memorial Lecture
Thursday, December 8, 2022, 4:10 – 6:30pm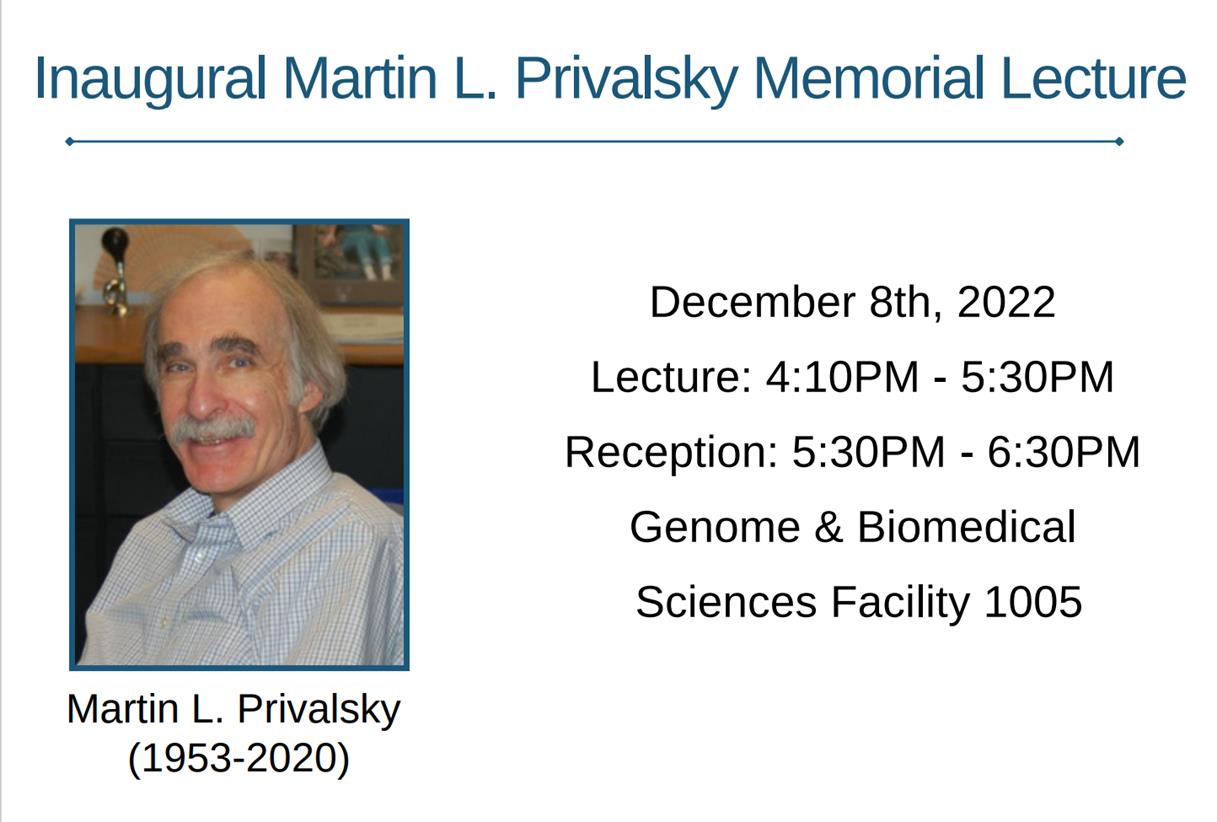 Location of Event:
UC Davis Campus
Event Type:
Conferences and Symposia, Forums, Discussions and Information Sessions, Free Events, Lectures and Seminars, Special Events
Presented by:
Department of Microbiology and Molecular Genetics
Professor Privalsky was the epitome of a University of California faculty member, an outstanding scientist, a gifted teacher and mentor, and a strong advocate for faculty and shared governance. His contributions to the department, college and campus were legion, and always made with kindness, grace, and a sense of humor and humanity. This inaugural memorial lecture will feature a talk by Roeland Nusse, a professor of developmental biology at Stanford University School of Medicine and an investigator at the Howard Hughes Medical Institute. Nusse's talk is entitled: "Growth Factors and the Cell Cycle: An Unexpected Role for Wnt Signals."


The event will be hybrid format. To obtain the Zoom link, please contact Eva Jakab (epjakab@ucdavis.edu).