Chair Share
Friday, December 2, 2022, 10am – 4pm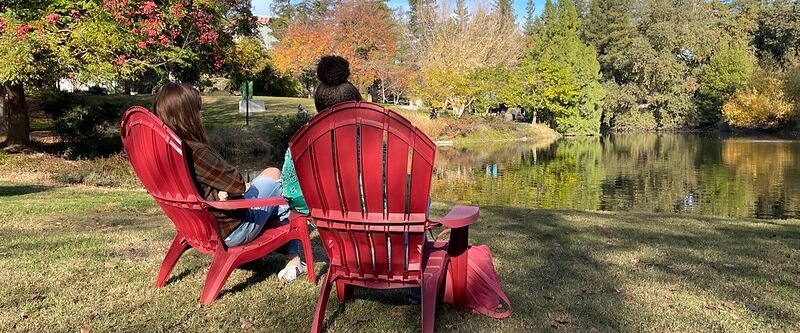 Location of Event:
UC Davis Campus
Event Type:
Free Events, Health and Wellness, Outdoor Events, Student Organized Events
Presented by:
UC Davis Arboretum and Public Garden
There is a new spot for anyone who may need a break and de-stress. Chair Share currently includes about 10 (mostly) red Adirondack chairs. Studies show that even a short time outdoors can reduce stress and improve mood, among a variety of other social and well-being benefits. The goal of this program is to encourage our community to spend more time outside by providing enticing amenities.
In addition to chairs, Learning by Leading Arboretum Ambassadors will be tabling nearby to lend out picnic blankets, watercolors and frisbees, answer questions about the Arboretum and Public Garden and share information about the importance of staying healthy outside!