opens in new window
"Loie Hollowell: Tick Tock Belly Clock"
Thursday, April 13, 2023, 11am – 6pm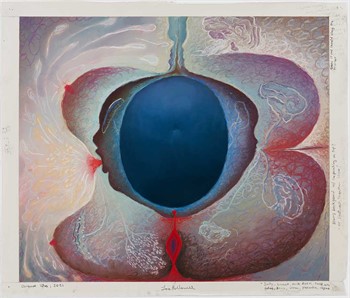 Location of Event:
UC Davis Campus
Contact Phone #:
530-304-9517
Event Type:
Arts and Entertainment, Free Events
Presented by:
Jan Shrem and Maria Manetti Shrem Museum of Art
Known primarily for paintings and drawings that map the body through both figuration and abstraction, New York-based artist Loie Hollowell draws from her own life experiences in her work. The first exhibition to focus on her soft pastel drawings, "Tick Tock Belly Clock" asserts the importance of drawing within her overall practice as key to making her paintings, while also celebrating them in their own right. The exhibition features all new works made in 2020-21, and speaks directly to the pandemic moment. Hollowell, a rising star in the art world, grew up in Woodland, California, and is the daughter of UC Davis Professor Emeritus David Hollowell.