opens in new window
Roy De Forest: Habitats for Travelers | Selections from the Manetti Shrem Museum
Monday, December 12, 2022, 11am – 6pm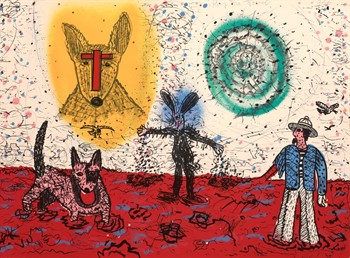 Location of Event:
UC Davis Campus
Contact Phone #:
5303049517
Event Type:
Arts and Entertainment, Fairs, Expos and Exhibits
Presented by:
Jan Shrem and Maria Manetti Shrem Museum of Art
First-generation art faculty member and UC Davis Professor Emeritus Roy De Forest (1930-2007) is beloved for his colorful narrative figurative paintings, drawings and prints. Printmaking offered De Forest a means to explore his visual vocabulary — to experiment with the colors, textures and mark-making unique to the medium. Featuring a recent gift of prints from the artist's estate, Habitats for Travelers explores De Forest's dedication to the medium over three decades.
Curated by Jenelle Porter, independent curator