Book Project: Screening and Discussion with Documentary Filmmaker R.J. Lozada
Thursday, October 27, 2022, 3:10 – 4:30pm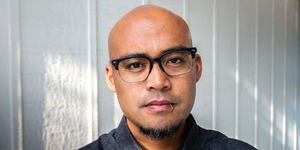 Location of Event:
UC Davis Campus
Event Type:
Arts and Entertainment, Forums, Discussions and Information Sessions, Free Events, Lectures and Seminars
Presented by:
R.J. Lozada and Jesse Drew
Sponsored by:
Campus Community Book Project
Screening and discussion with documentary filmmaker R.J. Lozada. Presented as a part of Professor Jesse Drew's Introduction to Documentary Studies course. 

R.J. Lozada is a documentary filmmaker whose works explore the Filipino diaspora, communities in flux, and the criminal justice system, namely its impacted communities. His films have screened at Sundance, Tribeca, CAAM Fest, San Diego Asian Film Festival, Los Angeles Asian Pacific Film Festival, NYTimes Op-Docs, the Atlantic, Short of the Week, and various others. He is also currently a commissioned producer with Mount Tamalpais College, the first accredited college within a United States Prison, specifically San Quentin State Prison.

The 2022-23 book project features a yearlong program around Defund Fear: Safety Without Policing, Prisons and Punishment by Zach Norris, and the overall theme of transformative justice/police reform. See the calendar.