Book Project: Yolo County Diversion Programs
Wednesday, October 19, 2022, 12 – 1pm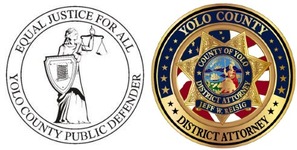 Event Type:
Forums, Discussions and Information Sessions, Free Events, Lectures and Seminars
Presented by:
Tracie Olson and Jonathan Raven
Sponsored by:
Campus Community Book Project
A presentation by Tracie Olson, Yolo County Public Defender and Jonathan Raven, Yolo County Chief Deputy District Attorney. 
The 2022-23 book project features a yearlong program around Defund Fear: Safety Without Policing, Prisons and Punishment by Zach Norris, and the overall theme of transformative justice/police reform. See the calendar.