opens in new window
Exhibition: "Woven Air: Dhakai Jamdani Textile From Bangladesh"
Monday, October 3 – Sunday, December 11, 2022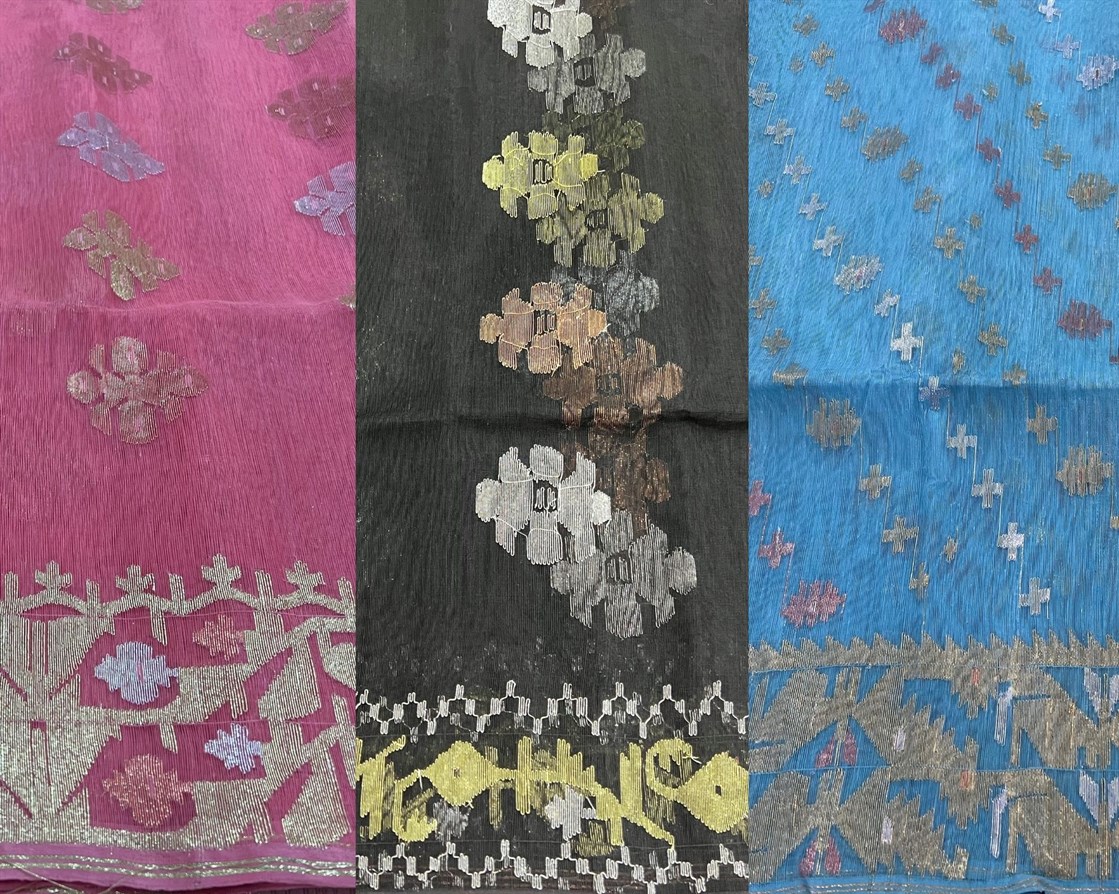 Location of Event:
UC Davis Campus
Event Type:
Arts and Entertainment
Presented by:
Department of Design
This exhibition showcases Jamdani, traditional Bangladeshi textiles noted for a weaving technique that creates surface decorations. Artisans employ the same weaving techniques of two different thread densities, with the denser wrap thread inlaid with the fine warp thread to create tactile motifs and designs that are primarily flowers.
The Design Museum is free and open to the public on weekdays from noon to 4 p.m.

Go to the Design Museum for more visitor information.