University Credit Union Advisory Center Grand Opening
Tuesday, September 27, 2022, 11am – 1:30pm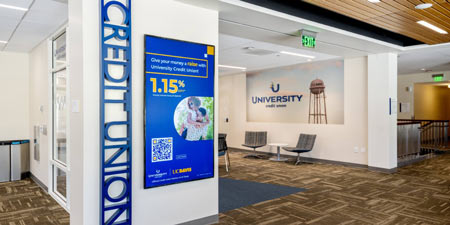 Location of Event:
UC Davis Campus
Event Type:
Ceremonies, Forums, Discussions and Information Sessions, Free Events, Outdoor Events, Special Events
Presented by:
University Credit Union and UC Davis Preferred Partnership Program
Join University Credit Union and the UC Davis Preferred Partnership Program for a celebration of the opening of the University Credit Union Advisory Center. A ribbon-cutting ceremony will take place at 11 a.m. at the advisory center, in Memorial Union 246 (second floor), and will be followed by a grand opening event from 11:30 a.m. to 1:30 p.m. on the MU's South Patio. The celebration will include games and giveaways, and you will have the opportunity to meet representatives of University Credit Union, the official credit union of UC Davis, who can provide information on products and services to assist with your financial needs.