Financial Well-being: Repaying Student Loans
Thursday, November 10, 2022, 11 – 11:50am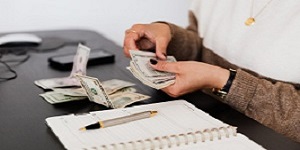 Event Type:
Health and Wellness
Presented by:
Staff and Faculty Health and Well-Being Program
Student loans can put a heavy burden on monthly finances, sometimes rivaling the cost of a mortgage. These days there are many options to help repay these loans. This session will teach attendees about the choices available. Join Staff and Faculty Health and Well-being and Domenic Noto of University Credit Union, for an informative workshop on repaying student loans. 

Register for the Repaying Student Loans webinar via Zoom. Open to all UC Davis community members - staff, academics, students, alumni, and retirees. Visit the Financial Well-being webpage for more 2022 workshops.