Financial Well-being: Building Your First Budget
Friday, September 23, 2022, 12:10 – 1pm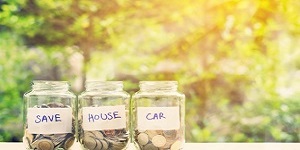 Event Type:
Health and Wellness
Presented by:
Staff and Faculty Health and Well-Being Program
A well-designed budget is the best way for you to reach your goals and achieve financial independence without having to sacrifice all of life's pleasures. With a budget, you will be able to identify and eliminate wasteful spending while keeping and even adding to expenses that are truly important to you. Join Staff and Faculty Health and Well-being and Domenic Noto of University Credit Union, for an informative workshop on building your first budget.

Register for the Building Your First Budget webinar via Zoom. Open to all UC Davis community members - staff, academics, students, alumni, and retirees. Visit the Financial Well-being webpage for more 2022 workshops.