Using otolith and genetic barcoding analysis to train a diverse workforce in Fisheries Ecology
Wednesday, August 17, 2022, 1 – 2pm
Event Type:
Lectures and Seminars
Presented by:
Bodega Marine Laboratory
Sponsored by:
John and Mary Louise Riley
Save the date for the Bodega Marine Laboratory John and Mary Louise Riley Seminar Series!
Please register for this event
8/17/2022 - "Using otolith and genetic barcoding analysis to train a diverse workforce in Fisheries Ecology"
Speaker: Jose Jarrin, Assistant Professor, Department of Fisheries Biology, Telonicher Marine Lab, Cal Poly Humboldt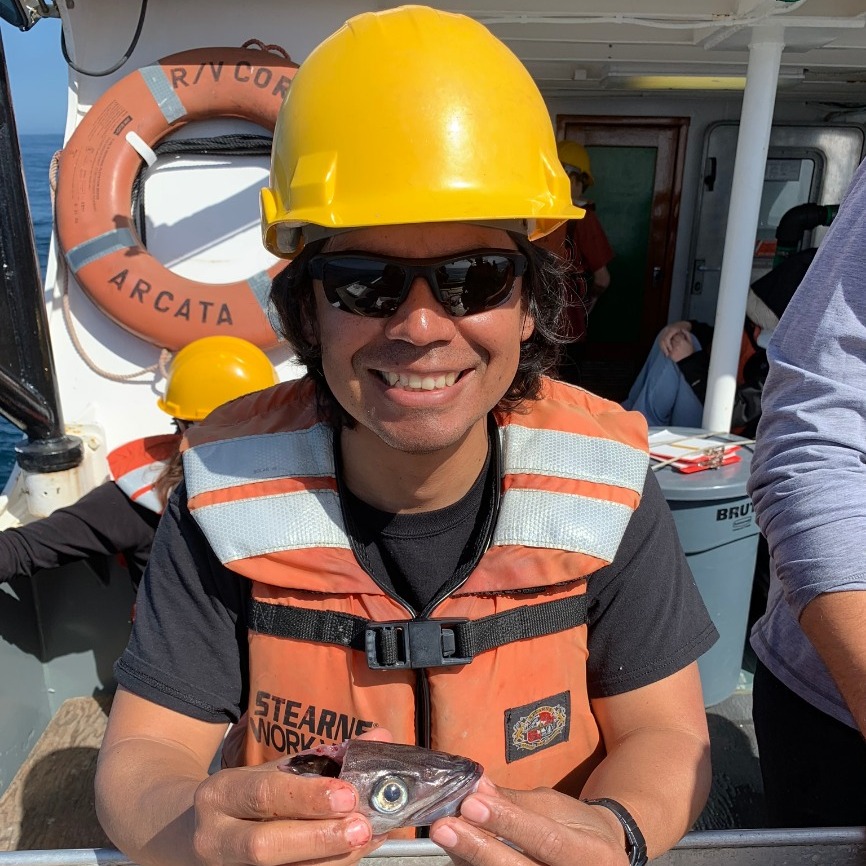 About the Speaker:
I am originally from Guayaquil, Ecuador where I obtained a B.Sc. in Biology at the University of Guayaquil. Thanks to a Fulbright Scholarship, I moved to Charleston, Oregon to pursue a M.Sc. in Marine Biology at the University of Oregon's Oregon Institute of Marine Biology. I than moved two hours north, to Newport Oregon, where I obtained a Ph.D. in Fisheries Science from Oregon State University's Hatfield Marine Science Center. Since finishing my Ph.D., my family and I have lived in Mount Pleasant Michigan, where I was a postdoctoral fellow at Central Michigan University, and Guayaquil, Ecuador, where I was a research and teaching fellow at Escuela Superior Politecnica del Litoral. Before joining Cal Poly Humboldt, I worked at the Charles Darwin Foundation (CDF) as a Senior Fisheries Ecologist. During that time, I was also the interim scientific coordinator for the CDF for nine months, and participated in the sharks, seabirds, seamounts and climate change programs. My research is geared towards high-use and/or low-information/data-limited fisheries species, and towards the provision and analysis of vital early and adult life history data of fishes and crustaceans, especially with respect to impacts from local fishery pressures and climate change. In order to achieve this goal, I use a combination of field, laboratory analysis and numerical modeling approaches.
Watch for updated seminar titles and speaker information as the dates approach.
8/24/2022 - Dan Buscombe, Research Geologist, USGS/Marda Science
8/31/2022 - TBD
9/7/2022 - Curt Storlazzil, Research Geologist, USGS