Biophysical dynamics of plankton across spatial scales in the California Current
Friday, August 12, 2022, 4 – 5pm
Event Type:
Lectures and Seminars
Presented by:
Bodega Marine Laboratory
Sponsored by:
John and Mary Louise Riley
Save the date for the Bodega Marine Laboratory John and Mary Louise Riley Seminar Series!
8/12/2022 - "Biophysical dynamics of plankton across spatial scales in the California Current"
Speaker: Helen Killeen, Graduate student (Exit Seminar), UC Davis
*Please note that this seminar will take place on a Friday instead of a Wednesday and will begin at 4pm instead of 1pm
Please register for this event
About the Speaker: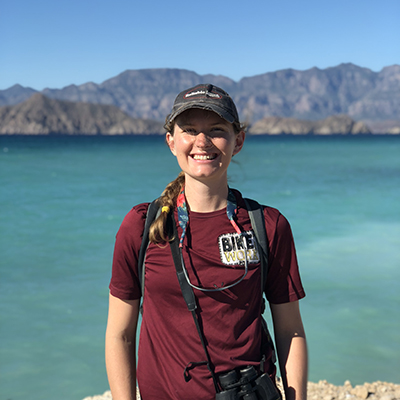 Helen Killeen is a PhD candidate at UC Davis whose doctoral research has focused on the ecology of California's coastal marine systems with a focus on plankton and fisheries. Her research aims to support conservation planning by improving our understanding of the biophysical processes that determine the distribution and abundance of organisms and how these dynamics may shift with climate change. Helen's work spans ecology and oceanography and relies heavily on the collection and use of field-based survey data and statistical modeling to investigate ecological patterns. After completing her doctorate, Helen will be starting a postdoctoral fellowship at the Farallon Institute for Advanced Ecosystem Research to study the influence of climate-driven ocean stratification on seabird populations globally.
Watch for updated seminar titles and speaker information as the dates approach.
8/17/2022 - Jose Jarrin, Assistant Professor, Humboldt State University
8/24/2022 - Dan Buscombe, Research Geologist, USGS/Marda Science
8/31/2022 - TBD
9/7/2022 - Curt Storlazzil, Research Geologist, USGS