opens in new window
CANCELED: Conflict Competence: Navigating Conflict for Successful Collaboration (for Faculty)
Thursday, June 15, 2023, 11am – 1pm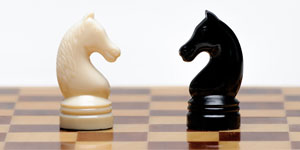 Location of Event:
UC Davis Health (Sacramento)
Event Type:
Workshops and Training
Presented by:
Ombuds Office
Sponsored by:
Faculty Development
Collaboration and team science have become an essential element of research, and yet, when working closely with others, interpersonal conflicts often create challenges that undermine successful outcomes. This interactive, small group workshop will cover strategies for faculty to handle conflicts constructively and productively for successful collaboration with each other, trainees, and students. Workshop attendees will:
Learn to identify and work through misunderstandings and conflicts via common scenarios, and
Have the opportunity to examine their own conflict styles and explore ways to better address concerns as they emerge.
For questions regarding registration or the training please contact Elizabeth Peters at: hs-ucdhsfacultydevelopment@ucdavis.edu