opens in new window
Sl(e)ight Ensemble: "Of California Ecology"
Thursday, October 6, 2022, 12:05 – 1pm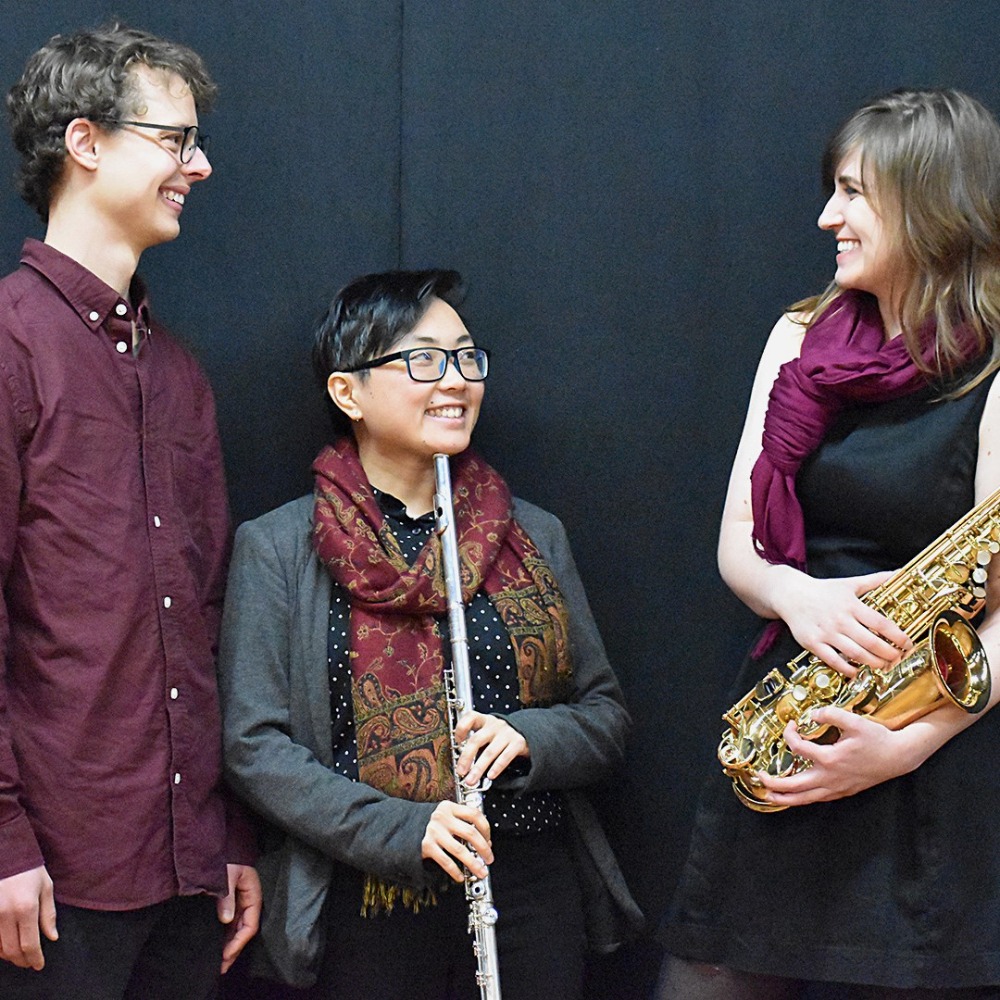 Location of Event:
UC Davis Campus
Event Type:
Arts and Entertainment
Sponsored by:
a Shinkoskey Noon Concert​
Erika Oba, flute; Stephanie Neumann, saxophone; Jacob Lane, piano and UC Davis graduate student of music
Program
Stephanie M. Neumann: Creek/to\Ocean
Kian Ravaei: California Suite
Julie Herndon: Shadow Prism
About the Program
"Of California Ecology" features new works based on different facets of California's natural world. The trio will perform compositions by ensemble members, Julie Herndon, and Sl(e)ight Ensemble's 2020 call-for-scores winner Kian Ravaei. Drawing on the artists' distinct backgrounds in jazz, band, and chamber music, the program is inspired by seismic activity, fungal biomes, waterways, and social ecology, among other natural phenomena. The result is a diverse set of works all created with the aim of bringing appreciation to California's beautiful and delicate environment. This program was originally made possible with the support of InterMusicSF.
About the Ensemble
Founded in 2015, Sleight Ensemble is a group of composer/performers focused on the realization of new music in the San Francisco Bay Area. The ensemble's performances have included concerts at The Center for New Music (S.F.), The Simm Series (S.F.), Octopus Literary Salon (Oakland), and The Musical Offering (Berkeley) and have featured collaborations with artists such as composer Stephen Parris, violinist Mia Bella D'Augelli, cellist Devon Thrumston, and composer/visual artist Jessie Austin.