opens in new window
Morning Tea Mindfulness Meditation
Tuesday, December 6, 2022, 9:30 – 9:45am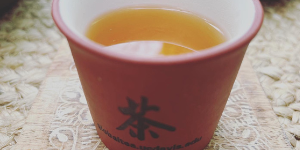 Room:
Outside old Carlson Library (Med Sci 1B)
Location of Event:
UC Davis Campus
Event Type:
Free Events, Health and Wellness
Presented by:
Carlson Health Sciences Library
Sponsored by:
UC Davis Library
Take some time for you and tea. Be in the moment and reduce your stress and anxiety.
Welcome to a 15 minute session to enjoy a mindful moment and destress with tea. This will be a hybrid event, if you want to attend via Zoom please register here. After registering, you will receive a confirmation email about joining the meeting.
If you are joining in person, we are meeting outside the Carlson Library (Med Sci 1B)- weather permitting. Feel free to bring a pillow; hot water, tea and bowl can be provided.
More information here: https://www.library.ucdavis.edu/guide/mindfulness-tea-meditation/