Healthful Eating on a Budget: Choosing Foods that Work for You
Friday, July 15, 2022, 12:10 – 1pm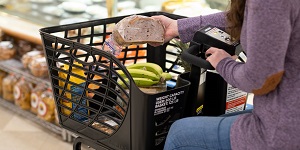 Event Type:
Forums, Discussions and Information Sessions, Free Events, Health and Wellness
Presented by:
UC Davis Health Food and Nutrition Services
Sponsored by:
Staff and Faculty Health and Well-Being Program
Have you ever felt that eating "healthy food" was too expensive or too time-consuming? Sign up for this presentation to learn what healthful eating looks like, and how to incorporate more nutritious foods into your diet, even when time and money are tight.

Register for the event via Zoom. After registering, you will receive a confirmation email containing information on how to join the Zoom webinar. 

Presented by Registered Dietitian, Michelle Keh, Food and Nutrition Services and sStaff and Faculty Health and Well-being.