"Eight-Legged Encounters"
Saturday, June 25, 2022, 1 – 4pm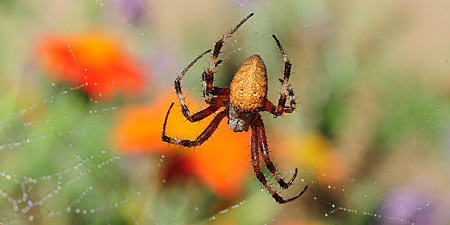 Location of Event:
UC Davis Campus
Contact Phone #:
530-752-0493
Event Type:
Fairs, Expos and Exhibits, Family Events or All Ages, Forums, Discussions and Information Sessions, Free Events
Presented by:
Bohart Museum of Entomology
Open house at the Bohart Museum of Entomology — a fun, public event focusing on arachnids (think spiders!). Special guests: Scientists from around the country who will be at UC Davis for the annual meeting of the American Arachnological Society, June 26-30.
Related event: "Casual Night With Arachnids," for novices and experts alike, 7:30-9 p.m. Tuesday, June 28, in person, California Hall, also free and held in collaboration with the American Arachnological Society's annual meeting. See separate listing.