Medical Admissions Timeline
Tuesday, May 17, 2022, 6 – 7pm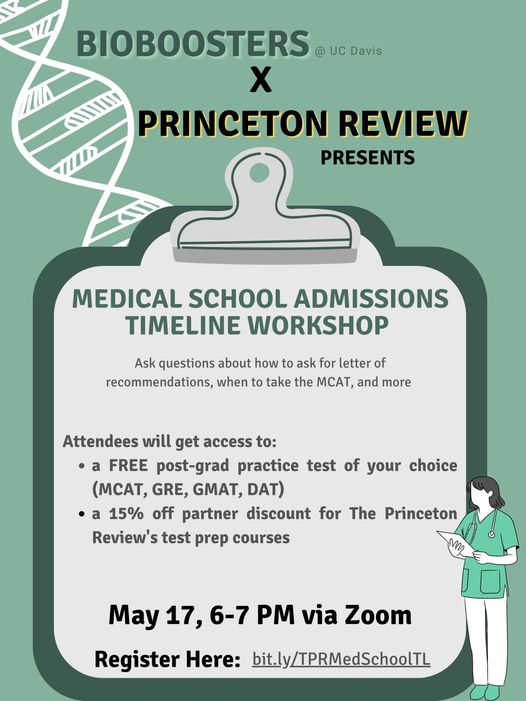 Location of Event:
UC Davis Campus
Event Type:
Forums, Discussions and Information Sessions, Free Events
Presented by:
Princeton Review and BioBoosters at UC Davis
Bio boosters is collaborating with our partner, The Princeton Review, to host a Med School Admissions Timeline Workshop via Zoom on May 17, from 6-7PM. Attached below is a clickable link to register for the workshop, at which you can also find a workshop description. Attendees will be able to access a free post-grad practice test of their choice (MCAT, DAT, GRE, GMAT), so attendance is highly encouraged!
If you have any questions about the workshop, or accessing your 15% off partner discount for The Princeton Review's test prep courses, you can feel free to reach out to our Grad Outreach contact, Emerson Short, at emerson.short@review.com.