Library Workshop for UC Davis Staff
Tuesday, May 17, 2022, 12:10 – 1pm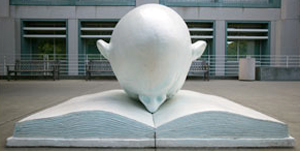 Room:
165 (Library Instruction Lab)
Location of Event:
UC Davis Campus
Contact Phone #:
530-754-8035
Event Type:
Workshops and Training
Presented by:
Shields Library
Sponsored by:
UC Davis Library
UC Davis staff have great access to books, academic journals, research databases and other electronic items, available through the University Library! Discover how to use our print materials and online resources, and get access from your office or home. Learn how to search our catalog and databases (a sample database will be demonstrated).
Questions? Please contact Lee Riggs at lwriggs@ucdavis.edu or 530-754-8035.