Police Accountability Board Public Meeting
Wednesday, May 18, 2022, 4 – 5pm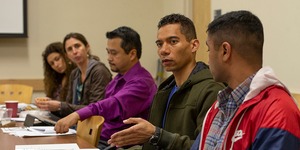 Event Type:
Forums, Discussions and Information Sessions
Presented by:
UC Davis Police Accountability Board
The Spring 2022 Police Accountability Board's public meeting will be held online via Zoom with board representatives in attendance.
To attend, please click here to register.
Held each quarter during the regular academic year, the PAB public meetings provide opportunities for Davis and Sacramento campus community members and others, including people from the surrounding communities, to learn more about the board's work and how to file complaints, and to raise concerns. The meeting is informal and follows an "office hour" format.