Democracy by Participation: The Life and Legacy of Cruz Reynoso
Thursday, May 26, 2022, 5 – 7pm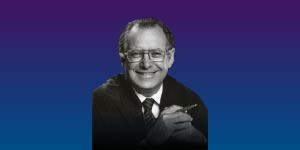 Location of Event:
UC Davis Campus
Event Type:
Free Events, Lectures and Seminars, Outdoor Events, Special Events
Presented by:
The Marchand Public Engagement Initiative, UC Davis Library, and UC Davis Office of Diversity, Equity and Inclusion
Sponsored by:
UC Davis History Department and the California History-Social Science Project
Join us for a celebration of the life and career of Cruz Reynoso (1931-2021), the first Chicano Associate Justice of the California Supreme Court, former professor at the UC Davis School of Law, and recipient of the Presidential Medal of Freedom. 
Speakers, including members of the Reynoso family, will explore questions of identity and democracy in 20th-century California. Visit the companion exhibit, which draws on the UC Davis Library's collection about Reynoso, in the Shields Library lobby.