2022 UC Davis Sustainability Summit
Friday, May 20, 2022, 10am – 12pm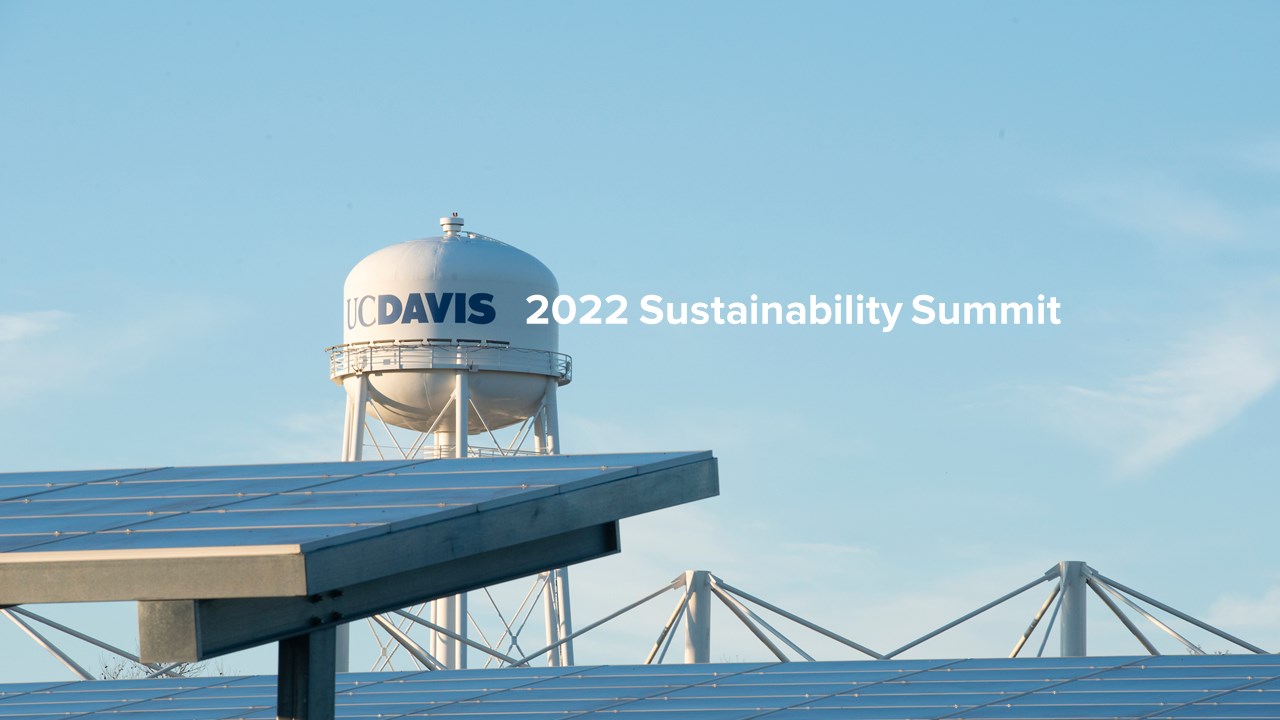 Location:
Student Community Center, Multi-Purpose Room
Event Type:
Ceremonies, Environment and Sustainability, Forums, Discussions and Information Sessions, Free Events, Special Events
Audience Type:
Adults, Alumni, Children, Faculty and Staff, Prospective Students/Family, Students: All Registered Students
Join us for the annual UC Davis Sustainability Summit! We are back in person to celebrate the campus's sustainability achievements as well as learn about upcoming projects and opportunities.
This year Chancellor Gary May will be awarding our 2022 sustainability champions. Following the award ceremony will be the keynote speaker, Leah Thomas — eco-communicator, activist and founder of the organization Intersectional Environmentalist — will be interviewed by our campus's student Carbon Neutrality Initiative fellows who will engage Thomas about her perspectives on environmental justice and its intersection with aspects of cultural and racial identities.  
All are welcome. RSVP required. 
Register by May 15 to attend.