Gentle Yoga
Monday, May 23, 2022, 12:10 – 1pm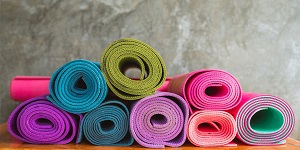 Contact Phone #:
(530)752-6106
Event Type:
Free Events, Health and Wellness
Presented by:
Staff and Faculty Health and Well-Being Program
Join us for this five-part, relaxing yoga series catering to all abilities, with a focus on breathing, stretches and poses. Learn more about improving your well-being through movement.
Dates: Mondays, April 18, 25; May 2, 16, and 23 (no session on May 9)
Time: 12:10-1p.m. 
Register for the series through Zoom. One-time registration covers all sessions, including access to limited-time recordings. Beginners and advanced yogis welcome to all sessions. Attend as many sessions as you would like on whatever days you would like.