Master LinkedIn for Career Success
Thursday, May 26, 2022, 12 – 1:30pm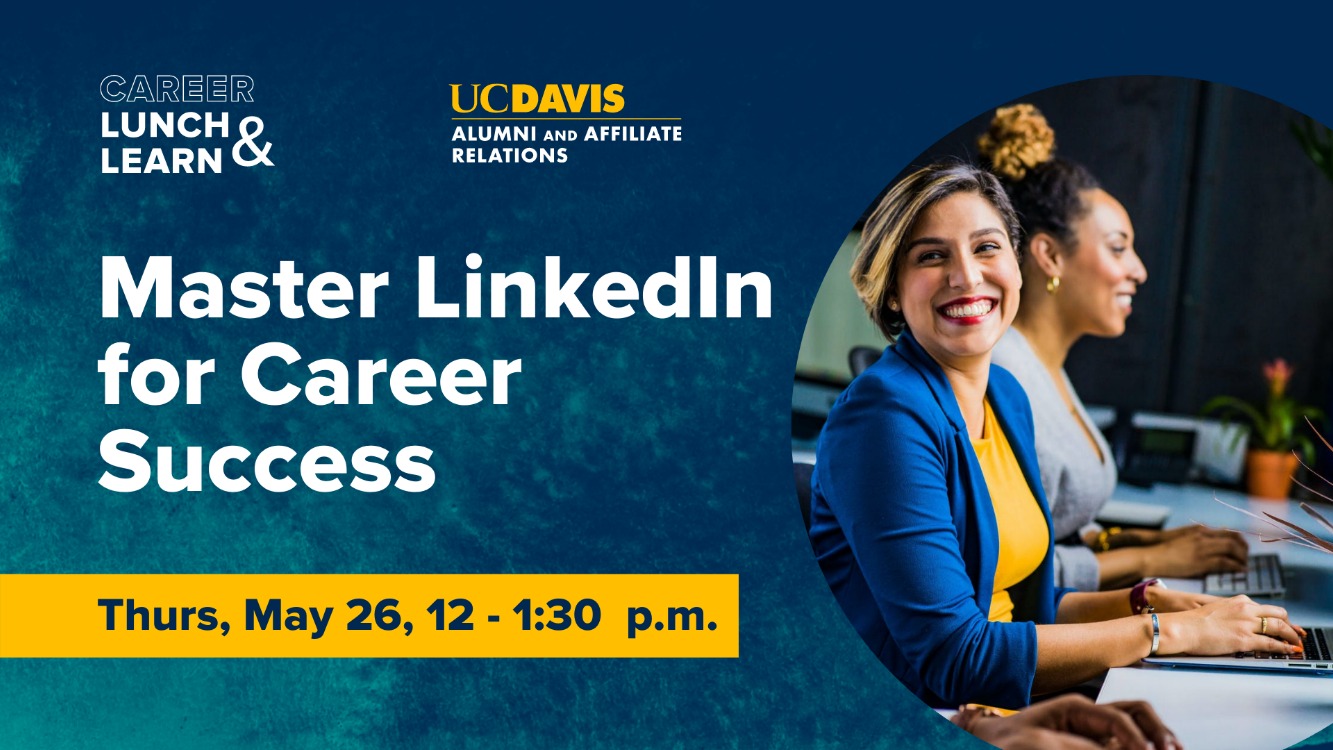 Room:
Zoom link will be provided upon registration
Event Type:
Free Events, Lectures and Seminars
Presented by:
UC Davis Alumni and Affiliate Relations
Jeremy Schifeling and Omar Garriott led education marketing at LinkedIn, so they saw first-hand how powerful a tool LinkedIn is for students and alumni going after the world's most competitive jobs. Now, they've compiled all the most effective techniques they learned inside LinkedIn to help you do the same in your own career. From understanding how recruiters use the platform to earning an edge in any hiring process, get a crash course in LinkedIn's essential techniques. 
What You'll Learn
Join us on May 26th at 12:00 PM (Pacific Time) to discover...
The special $10,000 recruiter version of LinkedIn that can make or break your chances of getting noticed.
The two parts of your profile that drive most of LinkedIn's search algorithm - and the one part that doesn't matter (but that millions of users waste time on)!
The Boolean search techniques that can help you track down any company insider, 10Xing your chances of landing an interview.
And much more!
Why This Isn't a Standard Webinar
As former teachers, Jeremy and Omar make sure that every session is highly engaging and that all their advice is 100% actionable. As such, you can expect to:
Participate in live roleplays
Make changes to your LinkedIn profile that will immediately start attracting recruiters
Work on techniques that will 10X your chances of getting interviews at any organization