Improving Sci Comm through Improv Theater
Wednesday, May 18, 2022, 1 – 2:30pm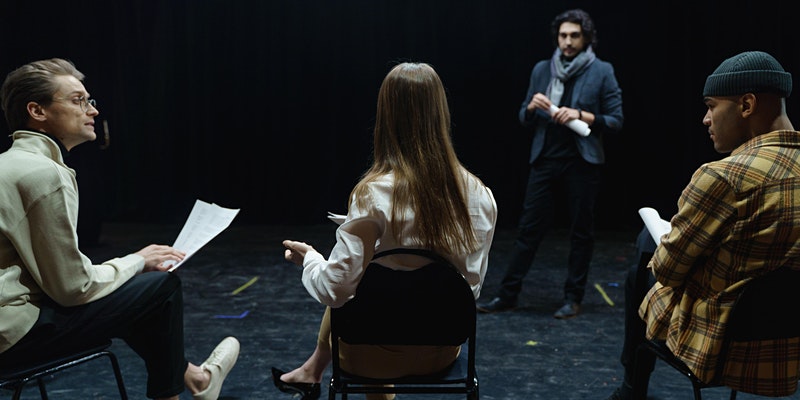 Location:
Walker Hall Rm 1220
Event Type:
Workshops and Training
Audience Type:
Students: Graduate and Professional
A major component of graduate education for STEM students is learning how to communicate one's research in a concise and easily comprehensible manner. The pandemic has forced nearly all communication onto virtual platforms, limiting opportunities for connection and discussion of science between graduate students and potential audiences. It is important that in the wake of Covid-19, graduate students practice science communication, especially since limited public understanding of scientific research has been highlighted as an obstacle to recovery.
This workshop brings STEM graduate students together from all disciplines to learn about using performative theater techniques to engage an audience with scientific storytelling. Practicing improv theater improves stage presence, mental acuity, and audience awareness, all skills necessary for successful sci-comm. Participants have the opportunity to develop their research pitch into a relatable message and hear from graduate students who have mastered the skill of scientific storytelling in the UC Davis Grad Slam competition.
Register and Pre-Workshop Activity: www.eventbrite.com…
For more information or questions, please contact the facilitator, PFTF fellow Rachael Coon (recoon@ucdavis.edu).
This workshop is sponsored by the GradPathways Institute for Professional Development and the UC Davis Professors for the Future Fellowship program.