Sustainable Oceans NRT Symposium
Wednesday, June 1, 2022, 10am – 3pm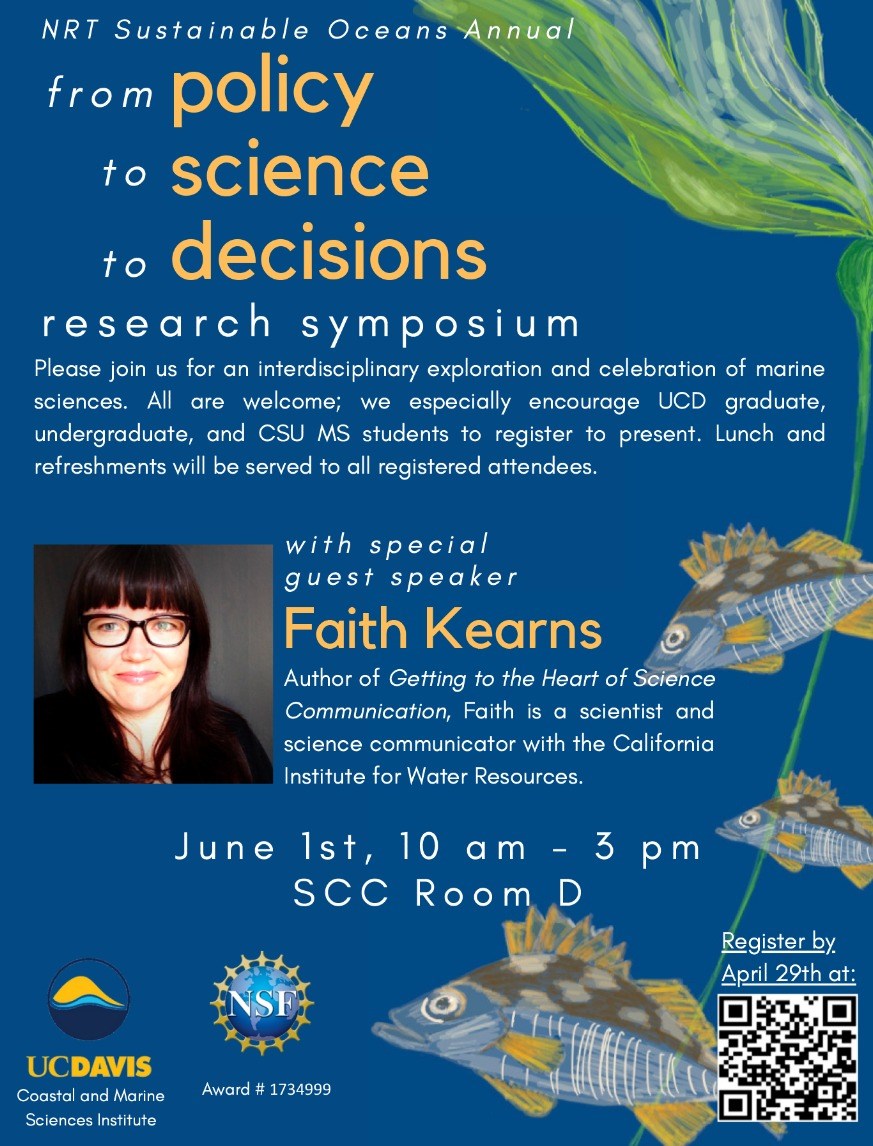 Location of Event:
UC Davis Campus
Event Type:
Conferences and Symposia
Presented by:
Sustainable Oceans NRT
Please join us for an interdisciplinary exploration and celebration of marine sciences. All are welcome; we especially encourage UCD graduate, undergraduate, and CSU MS students to register to present. Lunch and refreshments will be served to all registered attendees.
 
With special guest speaker Faith Kearns - Author of Getting to the Heart of Science Communication, Faith is a scientist and science communicator with the California Institute for Water Resources.
Please register here by April 29th.