opens in new window
Mindfulness Tea Meditation
Monday, May 16, 2022, 4:30 – 4:45pm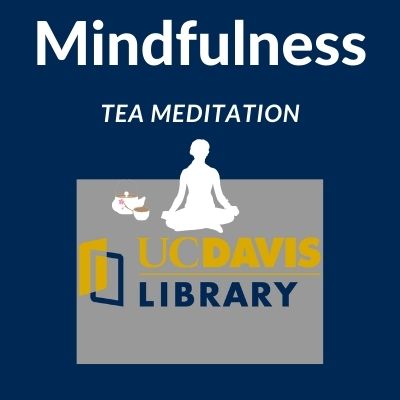 Room:
Online - See below for Zoom registration.
Location of Event:
UC Davis Campus
Event Type:
Free Events, Health and Wellness
Presented by:
Carlson Health Sciences Library
Sponsored by:
UC Davis Library
 Take some time for you and tea. Be in the moment and reduce your stress and anxiety. Just bring hot water, tea, and a bowl or tea set. 15 minutes on Mondays, 4:30-4:45 pm.
Please register for Zoom: https://bit.ly/3GmmbcA