Book Project: 'The Cost of Darkness': White Supremacy and Criminal Justice
Wednesday, February 16, 2022, 6 – 8:30pm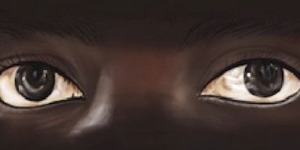 Event Type:
Forums, Discussions and Information Sessions, Free Events, Lectures and Seminars
Presented by:
Sandy Holman
Sponsored by:
Yolo County Health and Human Services Agency and the Friends of the Davis Public Library
This Black History Month we invite you to a four-week community dialogue and film showing of The Cost of Darkness. Each week covers different socio-political factors that have historically contributed to ongoing problems and root causes of inequity. Organizations and communities will be inspired to develop visions, roadmaps and interventions with effective holistic solutions.
Join the event here—no reservations required. 
Presented by Sandy Holman, Director of The Culture C.O.-O.P. For further information on the documentary please contact info@cultureco-op.com or visit cultureco-op.com.
The 2021-22 book project features a yearlong program around How to Be an Antiracist by Ibram X. Kendi, and the overall theme of social justice in practice. See the calendar.