Notes From the Field: "Mythography and the Jewish Question: Between Lack and Excess"
Tuesday, January 18, 2022, 12 – 1pm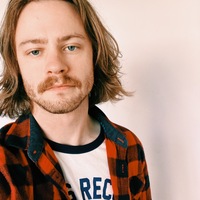 Event Type:
Free Events, Lectures and Seminars
Presented by:
Department of Religious Studies
Speaker: Benjamin Fisher
"<span style="font-family:"Open Sans",-apple-system,BlinkMacSystemFont,"Segoe UI",Roboto,"Helvetica Neue",Arial,"Noto Sans",sans-serif,"Apple Color Emoji","Segoe UI Emoji","Segoe UI Symbol","Noto Color Emoji"">Mythography and the Jewish Question: Between Lack and Excess"</span>
Benjamin Fisher is a doctoral candidate in the study of religion with a designated emphasis in critical theory at UC Davis, where he works on modern Jewish thought, European intellectual history and Jewish-Christian relations.
Fisher's talk briefly traces the role of Judaism in the study of mythology in modern European intellectual history, showing how questions around myth became entwined with the political theology of Jewish Emancipation. As an example of what has been called "thinking with Judaism," Fisher argues that for mythographers, Jews and Judaism function as floating signifiers crucial for the construction and maintenance of European identity vis- à-vis its Others by emphasizing either the lack or excess of mythic elements in Jewish tradition. Finally, Fisher reflects on the meaning of this phenomenon for the secular study of religion as a discipline.
Register here for the first 2022 virtual installment of Notes From the Field.